About ICC Elementary School
---
Welcome to ICC Elementary School! In the name of Allah, the Most Merciful, the Most Kind.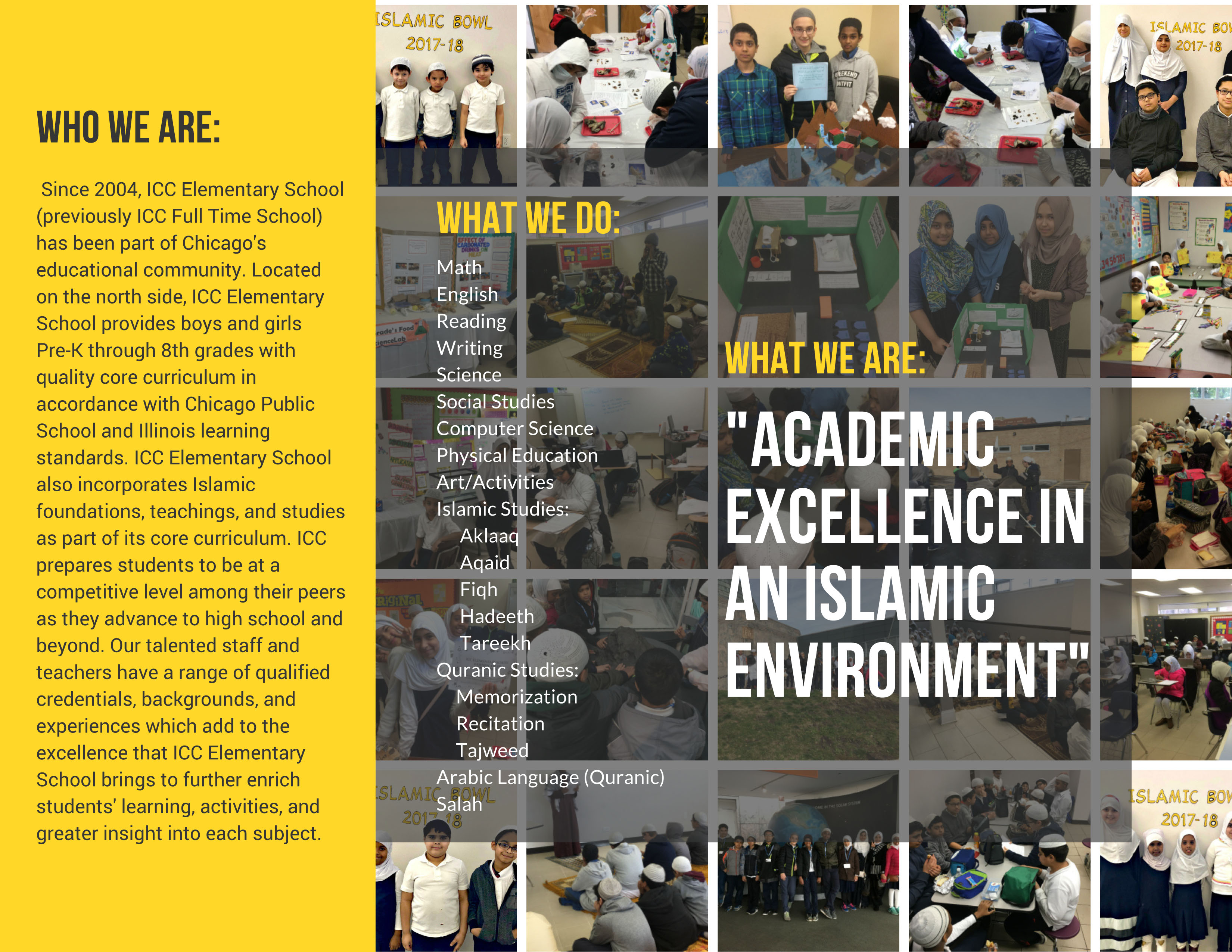 Our Mission
ICC Full Time School provides a unique blend of secular and Islamic education. We feel we must prepare our children to function comfortably as informed and committed Muslims. It is our goal to develop in our students a lifelong love of learning, a healthy self-image, and a strong and positive Muslim identity. Our school creates an understanding and appreciation of sharing a diverse range of backgrounds within Islamic guidelines and practice.

Our mission is to provide a nurturing environment for our youth. We aim to empower our students to develop an infinite love of learning and of Islam, and to apply proper Islamic values to all aspects of their lives.

Our small classes fully address students' needs, develop their abilities, and stimulate their interests.
School & Office Hours
The school building is open Monday through Friday, from 8:00am to 4:00pm. School class hours are Monday through Friday from 8:30am-3:25pm. School related business such as tuition payments can be made in the Main Office Monday through Friday, from 8:30am-3pm. Our office number is 773-267-6167.